Vadodara is considered to be the second largest city in the region of Gujarat which is mainly known for the taste of India. Undoubtedly people living in Gujarat have a great taste for honor which is the reason why Gujarati foods are considered to be the best food of all time.
One of the major reasons is their spices which are ergonomic and will surely grab your attention to taste once in a while. So if you are finding the best Resort for a birthday celebration then these posts might help you a lot where I will be sharing details reviews on Dawat Resort in Vadodara that can get your query sorted.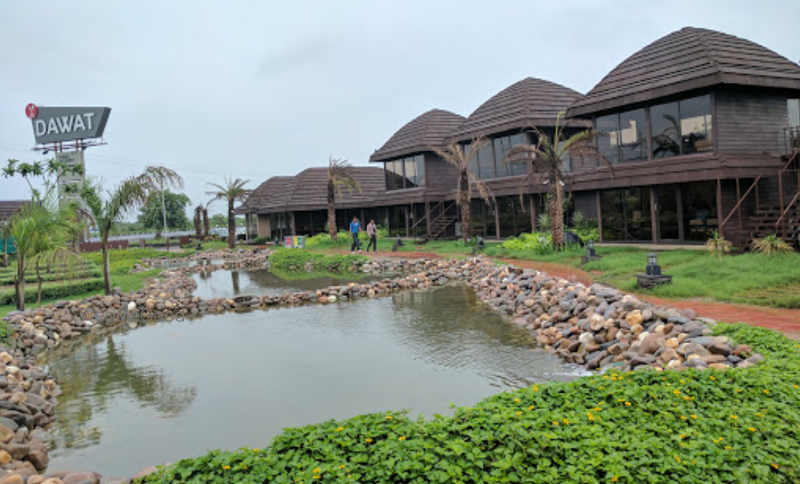 In the entire Gujarat region, you will find various restaurants and Dhaba that serve a better taste of Honor and the reason is their ambition to serve better services. And that's where Dawat Resort comes to the list it is one of the most famous resorts of all time where you can spend time at your own pace.
All you need to know about dawat resort in Vadodara
Due to having an immense amount of travel experience place like Vadodara is mainly known for their travel destinations. And people who used to visit this place which only needs to try out their local food. Finding the best Resort to spend time in is very important and that's the reason why we are here to serve better value at affordable pricing.
Dawat food resort is not just a food service provider but along with that, we serve the test that will remain with you for a longer time. So whenever you visit our place you will create and memory that will stick with you.
Which is the Vadodara new Resort?
Vadodara is a developing city and most of the businesses are evolving these days. The food industry is also growing rapidly due to which people are getting confused that which Resort to choose while having a portion of food. Well, there are so many Resorts listed on Google but we are still on the top just because of our facilities and experience in stream.
We do have wide varieties of food accessibility amongst which you can choose any of them. Along with that, we have customized thali's as well that can get things done for you. Gujarati Thali is one of the highly demanded food items that you should try out if you are visiting Dawat food resort in Vadodara.
Why dawat is the best resort for a birthday celebration?
Undoubtedly dawat food resort is not just a normal report with normal immunities, else there are so many things to offer and that's what we do. You can go through our menu as you'll find many stuff that can grab your attention for sure
And especially if you're looking for the best location to celebrate the birthday of your colleagues or friends then what could be the better opinion than the Dawat Food Resort. To know more about it you can get in touch with us by visiting our official website